LinkedIn Marketing Service in Bangladesh
What are the benefits of LinkedIn Marketing for businesses? This social network brings together 60 million senior-level executives and 40 million business-to-business decision-makers. In B2B social advertising, LinkedIn is the top channel. It's one of the most efficient ways to get your ads in front of people who can make them happen, as four out of five LinkedIn users drive critical business decisions.
There is no other online community that puts as much buying power together as LinkedIn. LinkedIn is a gold mine for lead generation, and our team is its most experienced prospector. If you're not already using this channel, you're behind the curve. 94% of B2B marketers are already using it.
With Al Amin It, you get a full-service social media strategy. Our social strategists can help manage LinkedIn in conjunction with other social media platforms – whether that is Facebook, Twitter, Pinterest, or Instagram – or they can focus exclusively on LinkedIn. Al Amin It is the Best Digital Marketing Agency in Bangladesh.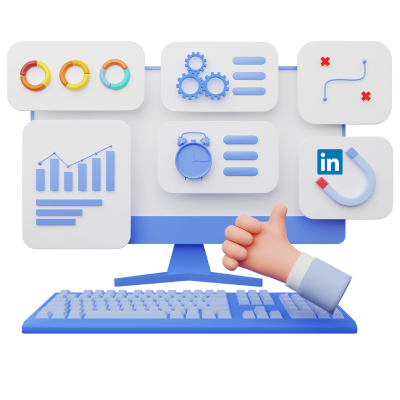 What is LinkedIn Marketing?