Digital Marketing for Doctors in Bangladesh: A Step by Step Guide
Digital marketing is a rapidly growing industry with a number of benefits for businesses. It can help to generate leads, attract new customers, and increase sales. In this article, we will discuss some of the key benefits of digital marketing for doctors in Bangladesh.
Despite spending thousands on lavish infrastructure and modern equipment, hospitals, clinics & doctors still do not meet the demand for their services.
The primary method of gaining visitors or patients was word-of-mouth marketing, but as most doctors know, the potential outcome is not sufficient to mitigate your clinical expenses.
It is good news, however, that multiple healthcare organizations and doctors are starting to use cutting-edge digital marketing technologies not just to raise awareness, but also to build trust within the market, eventually leading the revenue race.
Moreover, numerous companies talk about doing digital Marketing or social media marketing for doctors in Bangladesh but rarely any of the digital agencies are specialized in the medical field.
But for a fact at the same time, patients gain reported that only 4.3% of doctors are using digital marketing strategies to promote themselves & the rest depend on traditional methods or external digital marketing agencies doctors in Bangladesh.
As a result, a large market remains untapped.
Patients are not aware of many good doctors out there.
To improve your brand, and awareness & generate revenue, you need to be present on platforms where your ideal patients spend time.
Introducing digital marketing for doctors in Bangladesh. With a population of over 160 million, Bangladesh is a huge market for any company looking to market to a diverse and affluent population.
There are a number of digital marketing platforms that can be used to reach this target market, and there are numerous ways to integrate digital marketing into the daily work of a doctor. Digital marketing can be used to engage with patients, generate leads, and measure the success of campaigns.
Here are 8 tips and tricks for doctors in Bangladesh on how to increase revenue with digital marketing-:
Personal Website:
A new digital age has started in 2020.
In 2022, all doctors and physicians must have their own websites.
Nowadays, the website serves as an online visiting card.
A doctor's personal brand is the most important aspect of their brand.
Any information about you should be accessible online for patients. You should make it easy for patients to find any information they need about you online.
Nowadays, anyone can easily create a website without coding with online CMS platforms like WordPress.
By creating your WordPress website can upload blogs, collect patient data, can have a live chat option, etc.
Here is our free website setup and development course where you can easily build a site for yourself.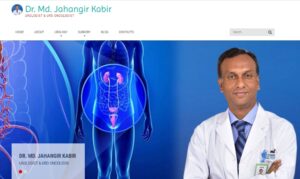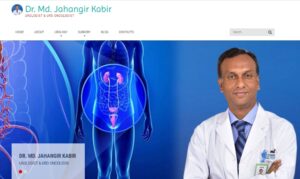 Visible on social media
The use of social media is increasing day by day.
Now the easiest way to strengthen your personal band at home is to be visible on social media.
Bangladeshi users are increasing day by day on all social media.
So it is very important to make yourself visible on social media to build a strong personal brand.
This is the easiest way for doctors to do personal branding.
People spend a lot of time on social media platforms such as Facebook, Instagram, and Twitter, and doctors can easily connect with their patients there and even get recommended to them by other patients.
You can share details about your clinic with patients on social media.
To strengthen your personal branding, you need to use social media properly.
Social media is the easiest way to build a personal brand today.
According to an infographics archive survey, 60 percent of social media users trust posts from doctors more than those from others.
As a result, we know that common people on social media listen to doctors more seriously and follow them.
Here we offer free courses on how to build your personal brand using social media.
Video
In Bangladesh, doctors cannot ignore YouTube when it comes to digital marketing. The country's most viewed channel is YouTube.
Video content plays the most important role in the personal branding of doctors.
The doctor can create various counseling videos for his patients. As a result, patients can get various consultations from him for free.
When a patient starts following a doctor's advice and gets benefits, he must go to that doctor for treatment.
As a result, video is very important to build the personal brand of doctors.
This will help you build a good reputation and gain market value.
Audiovisual content is more popular these days than written text.
Patient feedback
All doctors have some patients who refer their acquaintances to that doctor for treatment.
But it is usually not more than 10 to 15 people maximum.
It would benefit you greatly if you could create a review video with your patients where they tell you how they liked your treatment.
Instead of word-of-mouth, your patient can make a testimonial video and share it on your social media.
It is crucial to develop trust among other patients through testimonials.
It is important for doctors and physicians to collect feedback from their patients and share it on their websites and social media platforms.
If your patient has no personal problems, you can create a testimonial video with them.
As a result, prospective customers will be able to make informed decisions.
You can easily get new patients if you promote patient feedback videos on social media.
Our Company name is Al Amin It. We are the best digital marketing agency in Bangladesh. We're a Marketing agency in Bangladesh with a top-notch team of 10+ Digital Marketing experts.
We help doctors build personal brands and provide digital marketing and social media marketing services.
As a result, doctors get new patients.
Paid Advertisement
In order to reach a broad audience, doctors should run paid advertising campaigns on platforms such as Google and Facebook.
You can avoid the general public with Google and Facebook Ads by targeting only the right people.
If you are a doctor and you want to do your own marketing, of course, you need to do Facebook and Google marketing.
If you are using an ad platform, read the entire terms and conditions.
You can outsource all these marketing tasks to a proper digital marketing agency without trying it yourself.
This will save you time and money and you will get an accurate result.
Local SEO
This process is useful to get you featured on Google or other search engines.
It is common for patients to go to doctors near their homes.
The importance of local SEO for doctors cannot be overstated.
Ensure that your Google my business page contains all your information, such as your address and contact information.
People will automatically contact you once they know about you.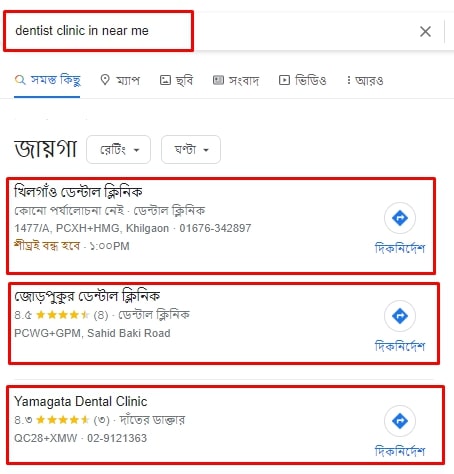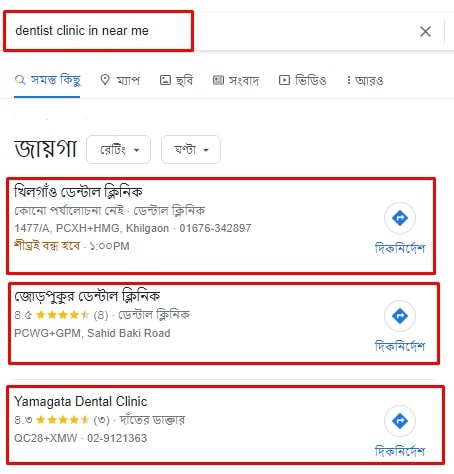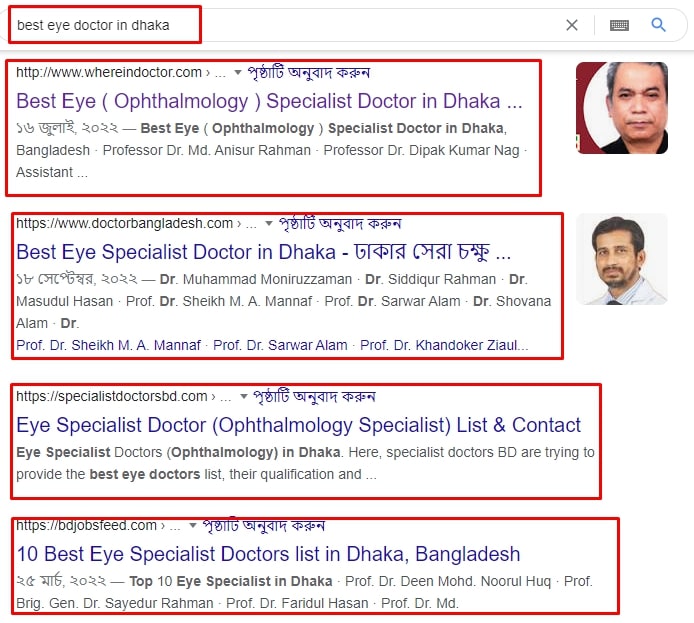 Blogging
This is a very important task for doctors to do.
The purpose of writing blogs is to create content that can be shared and read by patients.
A doctor's blog should be updated regularly to enable his or her patients to read and share their content.
It plays an important role in building a personal brand.
In terms of building their brand, it will be a huge help.
Physicians and doctors benefit greatly from blogging when it comes to positioning their brands.
In bad health situations, doctors can also share some of their experiences and patient stories that will help others psychologically.
Free or Paid Events
There are many welfare camps and events that doctors attend that no one knows about. Because of this, it is your responsibility as a doctor to inform people of this issue.
You can organize an event for those who regularly watch your videos. Be it free or paid.
You can host an event online at home.
You can offer different advice to your event attendees based on their disease and how they can benefit from coming to your clinic.
Also, you can arrange a physical event where you charge a small amount of money from them in exchange for discussing solutions to their various problems.
Face and social media live can be used. Use social media sites and Google My Business to post various posts.
People will know that you are always up-to-date on the latest trends.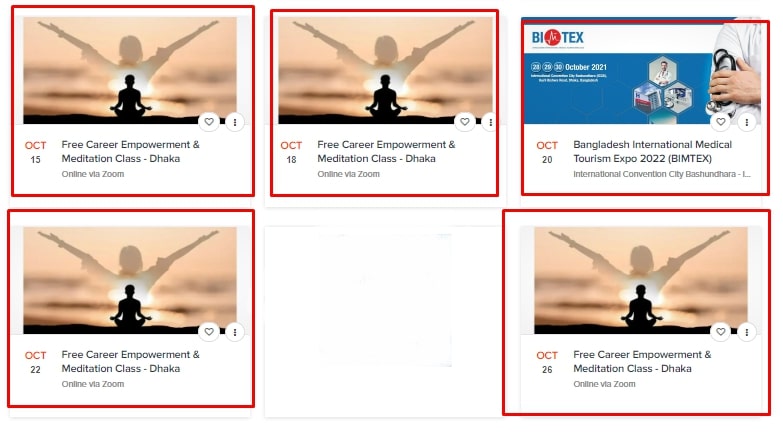 Conclusion:
The present age is digital.
Digital marketing is essential for doctors in today's day and age.
Nevertheless, doctors are very busy people, especially in a country like Bangladesh, where doctors are in short supply.
As a result, they can outsource marketing to a digital marketing agency that specializes in creating and executing marketing for doctors.
In the end, doctors do God's work, so it's important for them to continue to do so.
If you are a doctor or a physician who wants to do online marketing for your services, you can contact Al Amin It. Our experience and massive setup allow us to deliver services at an unparalleled scale.
Al Amin It has worked with the Specialist doctors & physicians of Bangladesh and has built leading brands in the digital space.
If you want to market yourself or your business then you can contact us.
To Know more- http://alaminit.net
You can send us a mail at: admin@alaminit.net
Contact us on WhatsApp: Click Here
How can you increase your patient appointments in the next 30 days with an easy & cost-effective digital marketing strategy?
Feel Free to Book Consultation by dropping an email at admin@alaminit.net or WhatsApp at +880-1304078277​